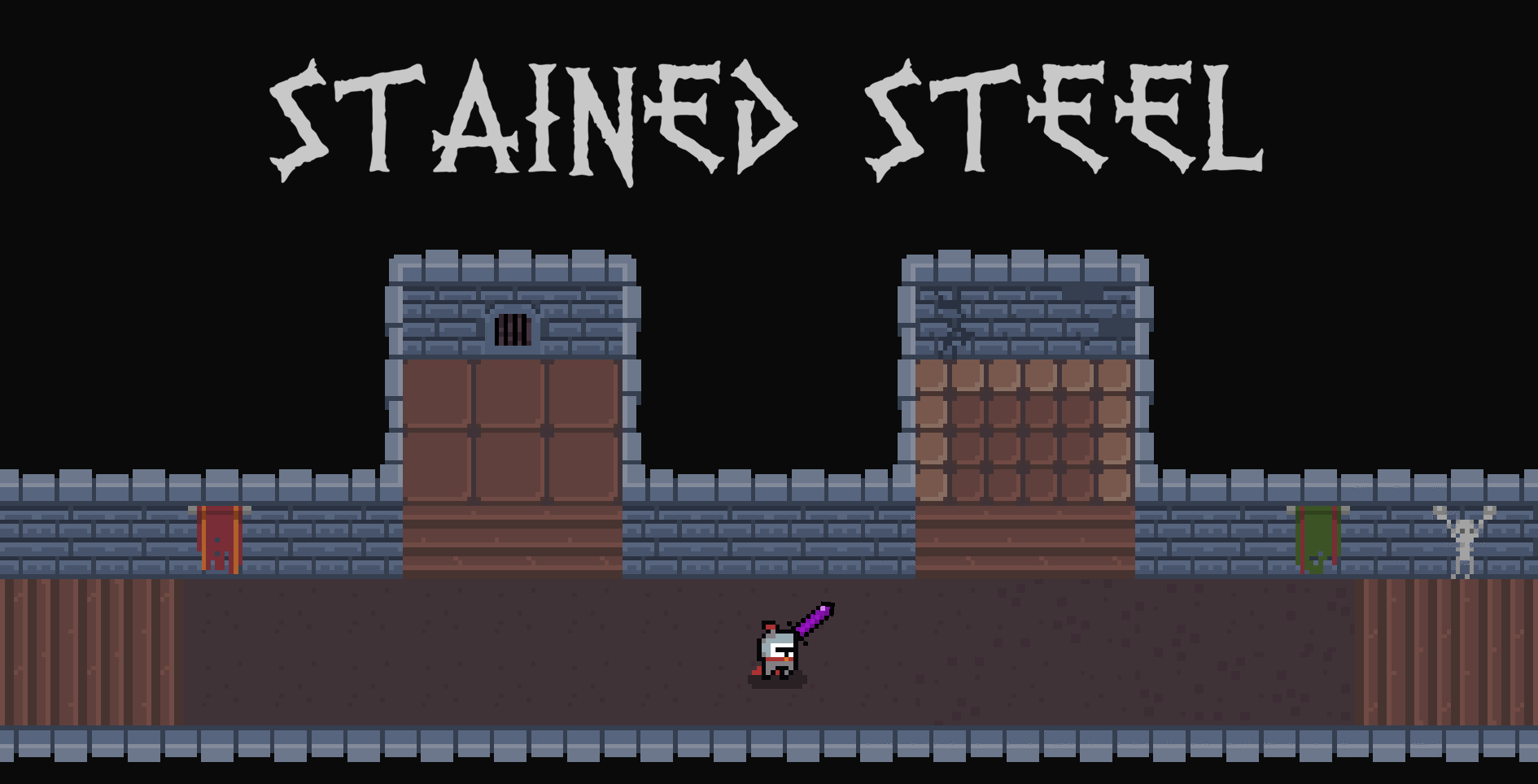 Stained Steel
A downloadable game for Windows
Stained Steel is a project I made for my first ever participation in a Game Jam with the theme "Broken Steel". Link to "Jamming with GDWC - Round 1: Broken Steel!": https://itch.io/jam/jamming-with-gdwc
Description
You are but a humble, little knight who stumbled into the arena, filled to the brim with big, evil monsters and also not so big and not so evil monsters. There always has to be a slime.
At your disposal are 6 different weapons, naturally, only for self-defense, each with their unique basic and special attack as well as an effect when you hit an enemy. As evil as they are, sometimes the monsters are nice enough to drop a weapon for you after you successfully defended yourself agains them - But there's a catch: Your weapons break, leaving nothing but scrap!
Luckily, the arena is also home to your best friend, the anvil, and even more conveniently, you need nothing but said scrap to craft weapons that are even stronger than before!
Now, there's only one question left: How long can you survive?
Feedback
I would love to hear what you think! Either comment here or message me on Discord (Lophee#4625) if you want. Don't be shy, feedback is always welcome :)
Special thanks
go to a dear friend who I initially planned to jam with for coming up with the idea together and being a good friend, an unsuspected helper for crashing in last-minute and helping me find good sounds, and everybody who helped me test the game, find bugs and gave me feedback. I'm blessed to have good people around me.
Known issues
Salvage button in crafting menu doesn't do anything. I didn't have enough time while the jam was still running, but I will add the salvage feature when I have some time again!

Legal stuff
All assets in this game are either free to use, already owned by me or made by myself. No copyright infrignement or any sort of violation intended. Should I have somehow missed any details, failed to mention any creators or used anything without permission, please contact me and I will sort it out ASAP.
Download
Click download now to get access to the following files:
Comments
Log in with itch.io to leave a comment.
Who could ever come this unique game?
I cannot come
Loved playing this game!
I really like the atmosphere, gameplay and the crafting-system — but simply try it yourself!